From a carpenter to a creative project company
"With our roots in carpentry and tradition, we have created a project world-class company. Our projects are characterized by craftsmanship and materials of the highest quality on the basis of beauty, functionality and durability. Each new project is a lesson of our past and will always be there best we've done. "

MD, Mikael Alm"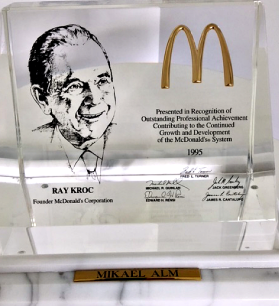 Interior Fitting Projects
ROL-Fredbergs is focused on turnkey projects delivered to chains. From the establishment, the organization found a location, we take care of everything and make sure you open your store, restaurant, cafe, gas station, gym, office or hotel on the date you decided.

Moreover, we do this at a fixed price on a basis exists and we stand for what we promised.

In the Nordic countries we have done +300 McDonalds Restaurants, Life stores. Pharmacies, Glitter, Claries, Redfellas, Subway, Wayne's Coffe, Espresso House, Hotels, La Pasta Veloce, and we can line up the many fine references.


Feel free to contact me and my organization, we will help you. Each customer is unique and we adapt to your way of working.